Vivsert Cream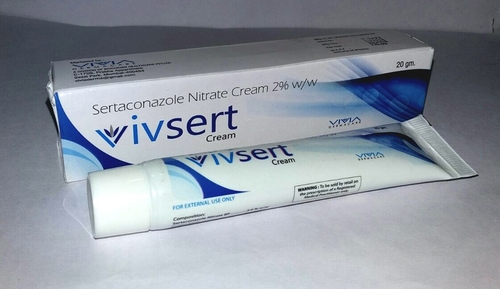 Vivsert Cream
Product Description
**VIVSERT CREAM**
Sertaconazole 2% W/W
is an antifungal medication of the imidazole class.
used to treat fungal infections of the skin such as athlete's foot.
is indicated for the topical treatment of interdigital tinea pedis in immunocompetent patients 12 years of age and older, caused by: Trichophyton rubrum, Trichophyton mentagrophytes, and Epidermophyton floccosum
Mechanisms of action:
Alters permeability of fungal cell membrane, leading to cell death.